Information for Residents & Fellows
We provide guidance on how to apply, benefits, policies, and services for residents and fellows.

NYU Grossman Long Island School of Medicine is invested in supporting an academic environment with uncompromised educational programs in which our house staff are professionally nurtured, intellectually challenged, and personally respected.
Our graduate medical education experts are available to guide incoming residents and fellows through the application and onboarding processes. We also provide a variety of resources throughout your training. For more detailed information, contact the program coordinator of your residency or fellowship program or the Office of Graduate Medical Education.
Benefits, Policies, and Services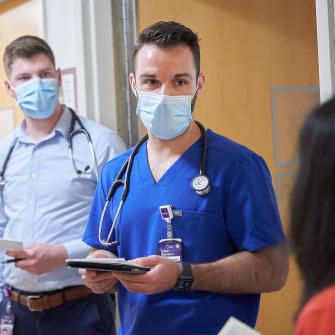 Office of Graduate Medical Education
Research Day