Department of Anesthesiology
We provide exceptional, collaborative, and compassionate patient care seamlessly integrating education and research.
The mission of the Department of Anesthesiology at NYU Grossman Long Island School of Medicine is to provide the latest evidence-based anesthesiology care to patients in interventional procedure and perioperative settings.
Our physicians create personalized anesthesiology treatment plans, administer analgesics and sedation, and provide physiological monitoring during and after all types of surgery and interventional procedures. In the perioperative setting, we offer comprehensive assessments and treatment plans for individuals.
We also lead innovative programs in education and research that position trainees and faculty to impact this evolving field.
Anesthesiology Collaborative Clinical Care
Our faculty work with general surgeons, neurosurgeons, cardiothoracic surgeons, interventional cardiologists and neurologists, obstetricians, orthopedists, critical care specialists, oncologists, and palliative care experts, among others, to ensure our evidence-based treatments enhance wellbeing and provide pain relief for all patients.
Certified registered nurse anesthetists (CRNAs) are an integral part of our department's anesthesia care team. Our diverse CRNA staff specializes in all aspects of preoperative, intraoperative, and postoperative anesthesiology. They are trained in a wide range of subspecialties and collaborate with our physicians to provide care to a variety of high-acuity patients.
We have a robust quality program that uses data to drive change using a multidisciplinary approach. We support process improvement projects including enhanced recovery after surgery (ERAS) in cardiac surgery, orthopedic surgery, gynecologic surgery, and colorectal surgery; blood conservation in cardiac surgery; and formulating perioperative protocols for complex cases, including patients with a pheochromocytoma or who require ventricular tachycardia ablation, and fragility patients for orthopedic procedures. Learn more about our clinical services.
Anesthesiology Education
The Department of Anesthesiology will participate in NYU Grossman School of Medicine's Anesthesiology, Perioperative Care, and Pain Medicine Residency starting in July 2024. The residency will accept three residents per year.
We also oversee medical students for their two-week anesthesiology elective. Students are exposed to a teaching airway simulator, a didactic lecture series, and various subspecialties within the field of anesthesiology.
Anesthesiology Research
Our department is dedicated to scientific investigation that advances the care of our patients in the operating room, as well as in the perioperative and critical care settings. We collaborate with many departments in active research to improve the care of our patients.
Our researchers participated and enrolled patients in the national Regional Versus General Anesthesia for Promoting Independence After Hip Fracture (REGAIN) study, the results of which were published in The New England Journal of Medicine.
Contact Us
For more information about the Department of Anesthesiology, please contact Deanna Ripley, assistant director, at deanna.ripley@nyulangone.org, or Camille Glotzbecker, administrative director, at camille.glotzbecker@nyulangone.org.
If you are interested in joining our team, email Ms. Glotzbecker for details about available positions.
Clinical Services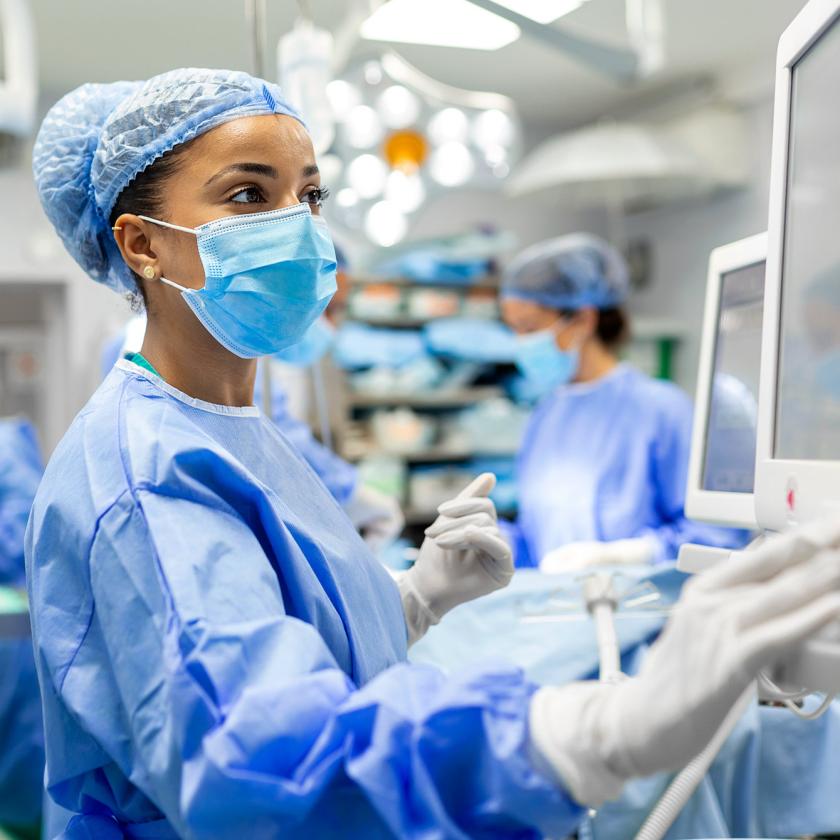 Leadership