Department of Medicine
Through our commitment to excellence in education, research, and clinical care, we are leaders in the field.

The Department of Medicine at NYU Grossman Long Island School of Medicine is committed to providing exceptional medical education, research opportunities, and care of patients. We accomplish this through our innovative training and research programs and clinical services.
The breadth of our department's expertise is illustrated through our divisions, where students and trainees learn from faculty who regularly publish their findings in peer-reviewed journals and have earned national and international accolades for their accomplishments.
Education
Faculty in the Department of Medicine serve as teachers and mentors for medical students, residents, and fellows at NYU Grossman Long Island School of Medicine who are interested in all medical subspecialties and generalist medicine. Our department also plays a key leadership role in admissions, course development, and curriculum development.
We have years of experience training those who are seeking careers in these fields, through educational programs that balance teaching and clinical activities. In addition to bedside teaching in our hospital and ambulatory offices, students, residents, and fellows attend daily conferences.
Cultural and socioeconomic diversity and a rich case mix further strengthen our programs. The patient populations at NYU Langone Hospital—Long Island include a large immigrant community, as well as patients from economically disadvantaged communities. Our residents and fellows truly contribute to the wellbeing of the surrounding community through participation in local health fairs and community education programs.
Research
Through the many basic, clinical, and translational research programs at NYU Grossman Long Island School of Medicine, our faculty, residents, and fellows develop and discover new treatments and quality improvement projects to better serve patients with a wide range of medical conditions.
Our department's annual Research Day provides another opportunity for residents, fellows, and faculty to present their scholarly work. The event features keynote speakers, poster presentations, and invited platform presentations, and culminates with our research faculty awarding prizes to the most exceptional work in several categories.
Clinical Services
As part of NYU Grossman Long Island School of Medicine, our top-ranked academic leaders and acclaimed physicians collaborate to provide compassionate, evidence-based healthcare. We deliver comprehensive clinical services to a diverse population of patients at NYU Langone Hospital—Long Island in Mineola, NYU Langone Ambulatory Surgery Center—Garden City, and more than 100 practice locations throughout Nassau and Suffolk Counties.
Our interdisciplinary teams provide care in nearly every specialty and subspecialty of medicine and surgery, and are recognized for our leading treatment of cancer, diabetes, and heart disease. Our physicians are dedicated to improving patient outcomes through research and delivering the most current therapies. We offer a personalized approach to care and a deep commitment to supporting the physical, mental, emotional, and spiritual health of our community members.
Divisions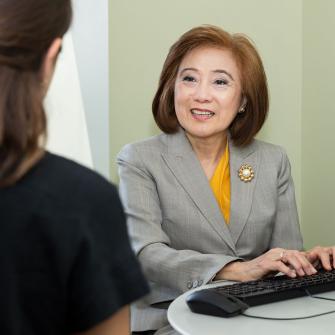 Education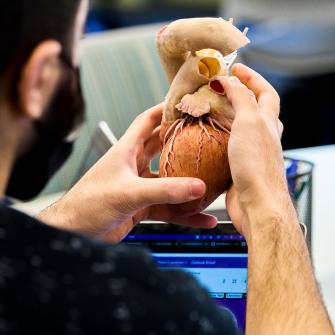 Leadership and Staff