Department of Psychiatry
Our multidisciplinary team leads clinical, education, and research initiatives to promote mental health.

The mission of the Department of Psychiatry at NYU Grossman Long Island School of Medicine is to promote mental health through cutting-edge, full-spectrum, comprehensive, integrated behavioral health services across the life span. Our research, education, and clinical programs are designed to promote and maximize community wellbeing, resilience, and creative potential.
Our department is proud to lead a multidisciplinary team of psychiatrists, nurse practitioners, psychologists, and clinical social workers. We deliver behavioral healthcare as consultants in the inpatient setting and offer outpatient medication management and psychotherapy services.
We focus on integrated mind–body care and treat patients of all ages, with several of our psychiatrists completing combined training in medicine and psychiatry. We offer comprehensive psychotherapy services including cognitive behavioral therapy, supportive psychotherapy, and psychodynamic (insight-oriented) psychotherapy, as well as eye movement desensitization and reprocessing (EMDR) for patients with post-traumatic stress disorder.
In addition to clinical services, our department is host to the Psychiatry Clerkship rotation for medical students at NYU Grossman Long Island School of Medicine, and our faculty are actively engaged in education for residents in internal medicine, pediatrics, podiatry, dentistry, and other medical and surgical specialties, as well as for geriatric medicine fellows.
Our research is focused on psychopharmacology, neurocognitive disorders, and the role of integrated mental healthcare in improving outcomes for patient care.
Contact Us
For general inquiries about the department and our programs, please email Susan Iadevaio, practice manager, at susan.iadevaio@nyulangone.org.
Our Leadership, Faculty, and Clinicians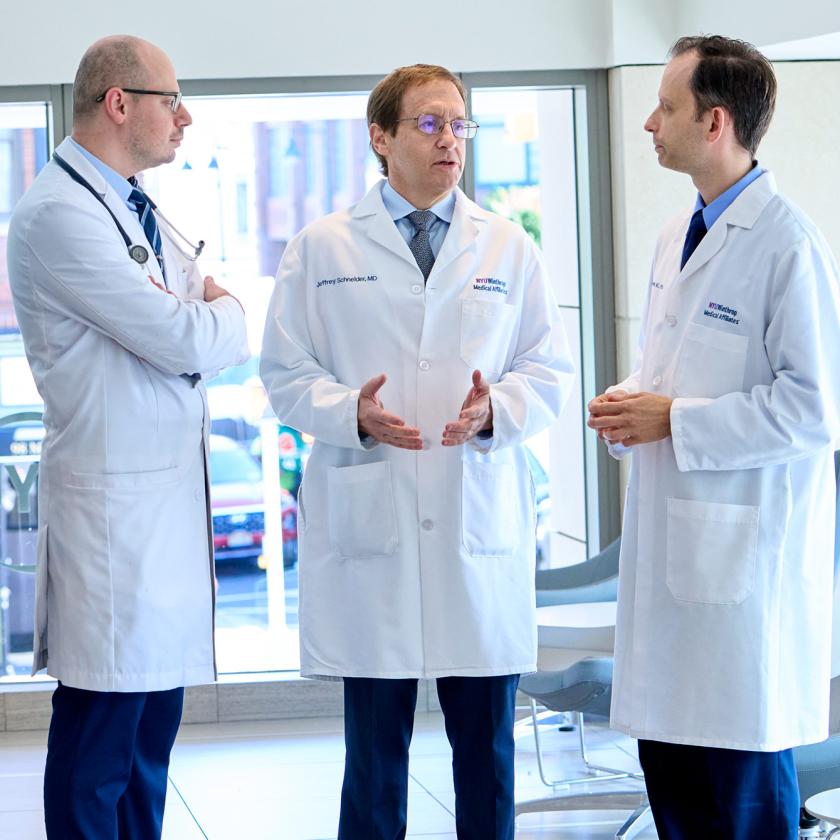 Our Education Programs