MD Student Advising
Access the guidance and support you need to achieve your academic and career goals.

NYU Grossman Long Island School of Medicine's Office of Student Affairs offers a wide range of advising services to help students succeed academically and become compassionate, culturally mindful primary care physicians.
Mentoring for MD Students
All students are assigned an academic coach and a specialty advisor during orientation week, who provide counseling throughout the three-year curriculum. This student-driven program is intended to help you achieve your highest academic potential while maintaining wellbeing. You meet with your academic coach at least once every two months to assess your performance, identify areas where you may need help, set achievable action plans, and participate in personal wellness activities.
Specialty advisors provide career advice in your specialty of choice, guide you on choosing electives during phase two and phase three of our curriculum, assist you with identifying research projects and more. They also provide guidance during the residency application process and help you develop relationships with clinicians in the department where you will be training.

Our Academic Coaches
Academic coaches at NYU Grossman Long Island School of Medicine provide counseling to help medical students achieve their goals.
Tutoring for MD Students
If you experience academic difficulties or require help developing particular clinical skills, your academic coach works with you and your course or clerkship director to develop a performance improvement plan. They also assist with accessing tutoring services and arranging appropriate training sessions at NYU Langone Hospital—Long Island Simulation Center.
Your mentor can also connect you with learning specialists who provide assistance with test taking, managing test anxiety, and developing organizational skills to stay on track.
Peer Tutoring
Those who are in need of academic help can participate in group question and topic review sessions that take place before scheduled exams in our peer tutoring program, which is led by senior medical students. Peer tutors focus on simplifying difficult concepts, providing mnemonics and memory aids, and increasing your knowledge base while highlighting high-yield topics. Our office can arrange one-on-one peer tutoring sessions.
Workshops for MD Students
A series of workshops takes place each fall to help new students develop the skills necessary to achieve academic success. Topics include time management, learning styles, effective study habits, test-taking skills, and more.
We also offer dedicated workshops that focus on the research experience at NYU Grossman Long Island School of Medicine, selecting a research project, creating a research poster or podium presentation, manuscript writing techniques, and more.
As you progress through your medical education, you participate in additional workshops that help you choose electives, prepare for your clinical clerkships, navigate the residency application and match process, write personal statements, prepare a CV and bio, and transition to residency.
We also host career nights and discussions about life as a physician in different primary care specialties and other medical disciplines.
Contact Us
For questions about student advising and career and academic mentoring, email medli.advising@nyulangone.org.
Office of Student Affairs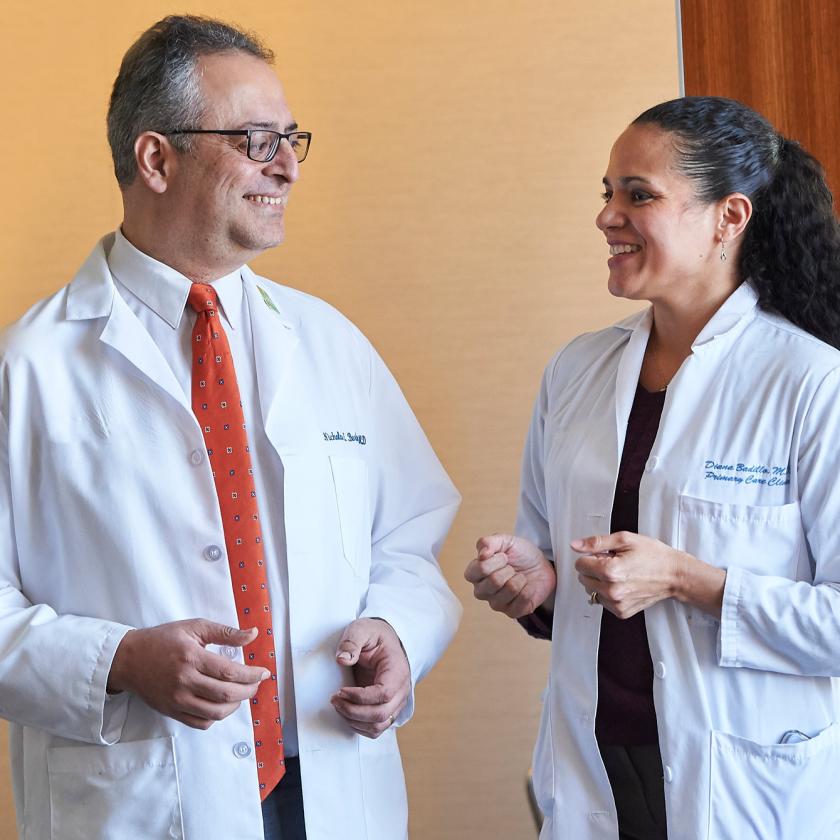 Student Handbook