Department of Foundations of Medicine
Our investigators study various aspects of metabolic diseases and educate medical students and trainees.

The Department of Foundations of Medicine at NYU Grossman Long Island School of Medicine brings together basic, clinical and translational, and health systems scientists to study various aspects of metabolic diseases. These disciplines are represented by our three divisions: Division of Basic Sciences, Division of Clinical and Translational Sciences, and Division of Health Services Research.
Our faculty plays a crucial role in teaching basic science, biostatistics, and epidemiology principles to our medical students. In addition, faculty provide mentorship and guidance to postdoctoral fellows and PhD students throughout their research careers.
Education and Research Opportunities
Our faculty offers PhD and postdoctoral training in various metabolic research areas including cell biology, molecular biology, epidemiology, and biostatistics. Medical students learn fundamentals of medicine in our Language Acquisition course, a basic science course taken during the first eight weeks of phase one of NYU Grossman Long Island School of Medicine's MD curriculum. A number of our faculty members also teach medical students in later phases of their studies.
We welcome PhD students to work in our laboratories for training and education. We also welcome postdoctoral fellows for research positions in our faculty laboratories. Our graduate students and postdoctoral fellows are involved in groundbreaking projects and participate in departmental and interdepartmental seminars, discussion groups, and lecture series.
For more information on the availability of graduate student or postdoctoral positions in a particular lab, please contact the faculty member directly.
Steven E. Carsons, MD
Education focus: integration of the basic sciences throughout the three phases of NYU Grossman Long Island School of Medicine's MD curriculum, as well as instruction in immunology and rheumatology
steven.carsons@nyulangone.org
Jasmin Divers, PhD
Education focus: study design, biostatistics and epidemiology, disease surveillance, and electronic health record (EHR) and machine learning
jasmin.divers@nyulangone.org
Brian Gillette, PhD
Education focus: stem cell biology, cell-based therapy, and tissue engineering
brian.gillette@nyulangone.org
M. Mahmood Hussain, PhD
Education focus: lipid and lipoprotein metabolism and cardiovascular disease
mahmood.hussain@nyulangone.org
Shahidul Islam, DrPH, MPH, PStat®
Education focus: survival analysis, biostatistics and epidemiology, and EHR and big data
shahidul.islam@nyulangone.org
Lora Kasselman, PhD
Education focus: problem-based learning, cellular processes such as signal transduction, endocytosis, phagocytosis, and lysosomes
lora.kasselman@nyulangone.org
Orla O'Donoghue, PhD
Education focus: director, problem-based learning; director, neuroanatomical sciences
orla.odonoghue@nyulangone.org
Louis Ragolia, PhD
Education focus: director, basic science Language Acquisition course; facilitator, problem-based learning; molecular biology, carbohydrate metabolism, eicosanoids, purine metabolism, and metabolic myopathies
louis.ragolia@nyulangone.org
Allison B. Reiss, MD
Education focus: director, Basic and Translational Research elective; mentoring students in the bench-to-bedside application of molecular and cellular biology in understanding and treating inflammatory diseases
allison.reiss@nyulangone.org
Gary R. Ten Eyck, PhD, MS
Education focus: director, pharmaceutical and physiological sciences; active learning strategies in science education and brain function in aggressive and parental behaviors
gary.teneyck@nyulangone.org
Division of Basic Sciences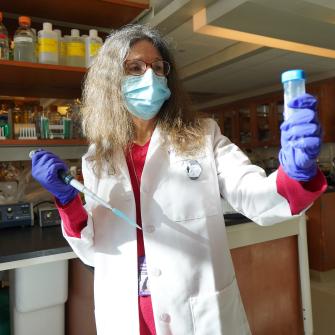 Division of Clinical and Translational Sciences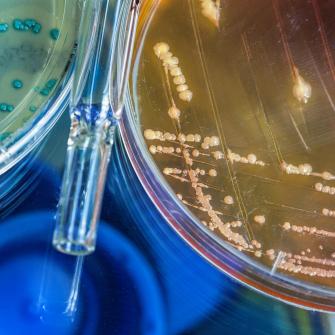 Division of Health Services Research