Department of Pediatrics Education
We offer training opportunities for residents, fellows, and medical students interested in pediatrics.

The Department of Pediatrics at NYU Grossman Long Island School of Medicine trains the next generation of pediatric leaders through a combination of clinical experiences, didactic lectures, and research opportunities. We are committed to lifelong pediatric learning for our residents, fellows, and students. Faculty in our divisions are actively engaged in medical education across the continuum, from undergraduate and graduate medical education to continuing medical education.
Pediatrics Residency
Our three-year Pediatrics Residency program is accredited by the Accreditation Council for Graduate Medical Education (ACGME) and offers a robust curriculum that is individualized for each resident based on personal career goals and learning needs. Our residency provides trainees with the skills, knowledge, and experience to serve as a pediatrics generalist or specialist in a hospital or office setting. Residents also take an active part in shaping their own training experience through participation in educational, wellness, and diversity and inclusion committees within the department, as well as on institutional-level committees.
Pediatric Fellowships
We offer a Pediatric Endocrinology Fellowship and a Pediatric Pulmonology Fellowship. Fellows develop expertise in the prevention, diagnosis, and management of pediatric endocrinology or pulmonary conditions. Both fellowships are three-year programs and provide rich and challenging case mixes, as well as opportunities to attend national and international conferences and participate in basic and clinical research.
Medical Student Education
To develop the clinical judgment necessary to diagnose diseases and treat pediatric patients, student participate in our core pediatrics clerkship as part of phase two of the MD curriculum. The six-week pediatrics clerkship rotations take place at NYU Langone Hospital—Long Island and our clinical training sites including NYU Langone Pediatric Associates.
We also offer electives in all pediatric subspecialties and primary care, as well as subinternships in inpatient pediatrics, pediatric intensive care, and neonatal intensive care.
Pediatrics Residency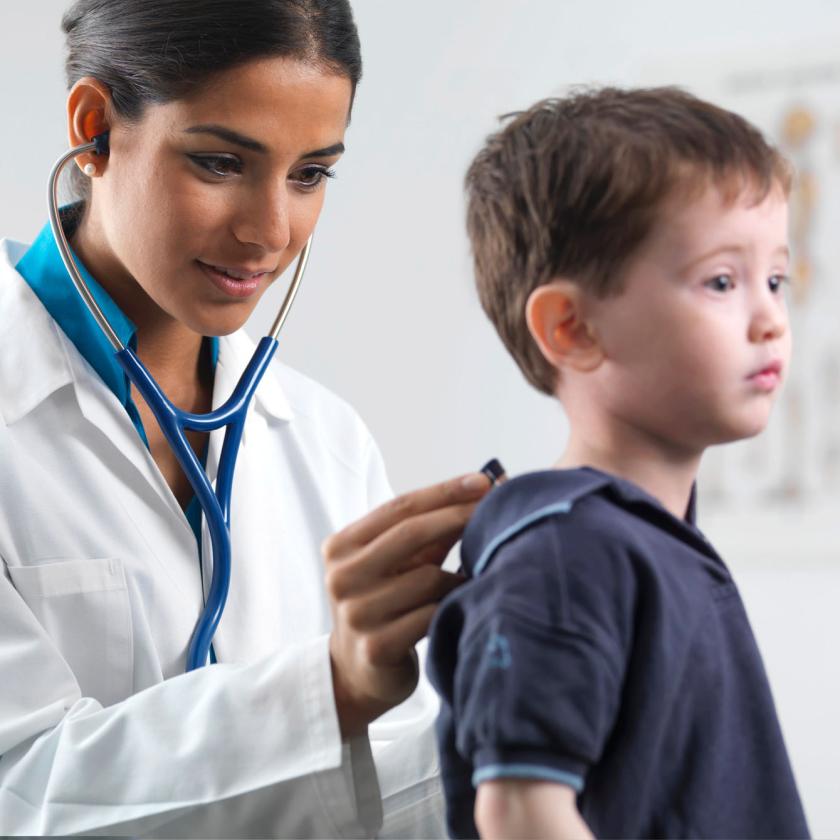 Pediatrics Fellowships