Department of Emergency Medicine Education
Emergency Medicine Training for Medical Students

Emergency Medicine Training for Medical Students
The emergency department is a unique, dynamic, demanding, and rewarding training environment for learners at any stage of their medical education. At NYU Grossman Long Island School of Medicine, we believe medical students can be patients' first advocate—evaluating and treating community members of any age while developing knowledge, communication techniques, and procedural skills that apply to diverse medical specialties.
We provide opportunities for medical students to train in the Emergency Department at NYU Langone Hospital—Long Island, an optimal site for students to experience the breadth of contemporary emergency medicine. As a STEMI Receiving Center, Comprehensive Stroke Center, and American College of Surgeons–verified Level 1 Trauma Center, we work closely with leaders from multiple specialties to provide rapid and definitive care in life-threatening emergencies.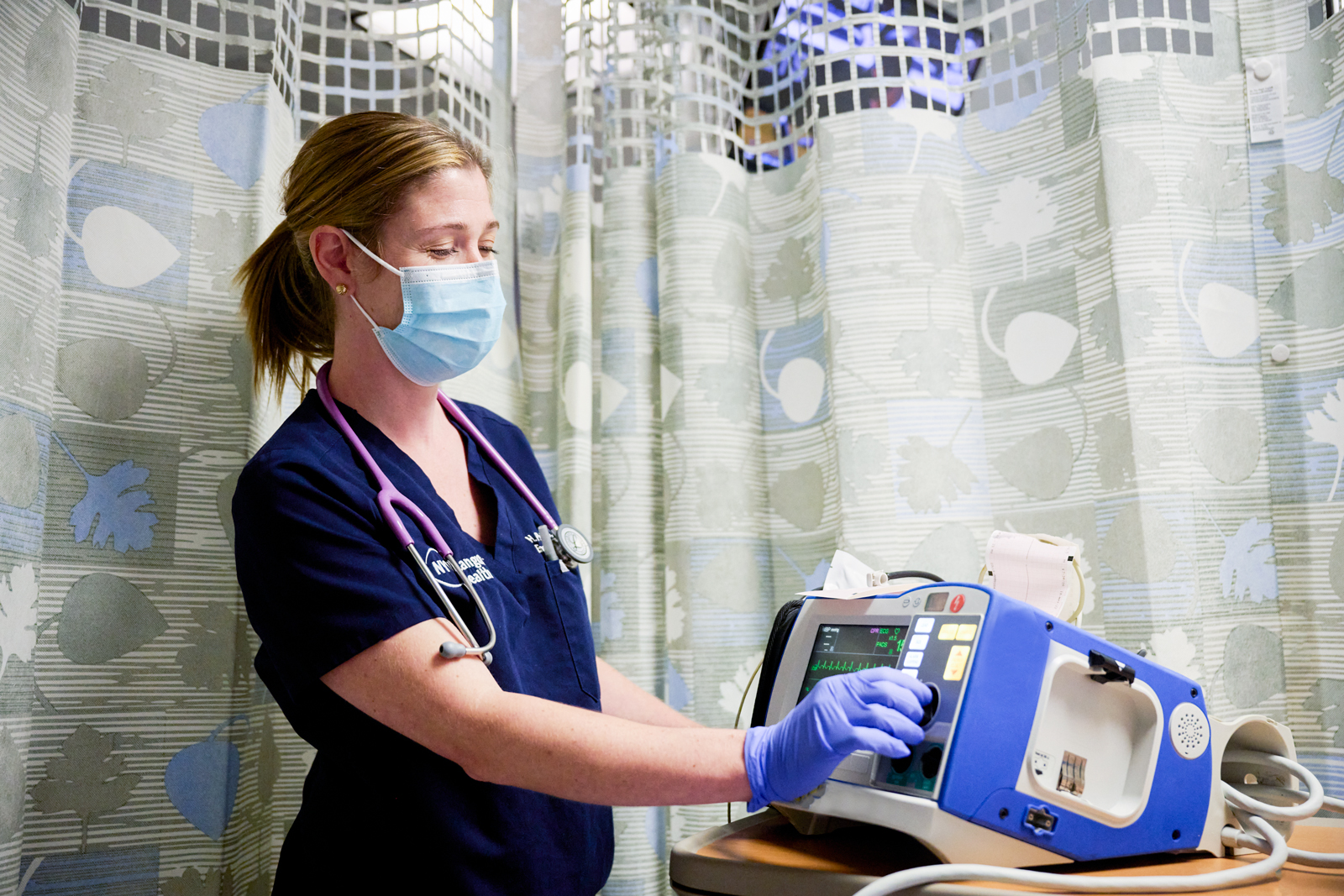 Beginning in their undergraduate and preclinical medical school years, students gain experience in patient care in our emergency department, working directly with faculty attendings. Our medical students also receive mentorship directly from faculty and through the Emergency Medicine Specialty Interest Group. As mentors, our faculty offer hands-on guidance to medical students interested in emergency medicine residency, assisting applicants in planning their coursework and navigating the application process.
Our faculty are invested in the education of medical students and are also involved at the preclinical level. We facilitate in the foundational Problem-Based Learning course, offer procedural skills training and organ system toxicology simulations, and coach students in their transition to clinical care experience. Medical students in phase three of our MD curriculum rotate in a required Emergency Medicine Clerkship, a four-week intensive experience that augments the skills of students entering any medical specialty. Medical students in our clerkship build a foundation of knowledge in caring for the full continuum of patient acuity, from patients with minor, self-limiting problems to unstable, critically ill patients.
For students pursuing careers in emergency medicine, we offer the Emergency Medicine Subinternship Elective. This course helps students deepen and integrate their specialty-specific knowledge and to prepare for the expectations of residency. Our format offers the learner choices in subspecialty experiences and didactic topics to provide a customized experience.
Our Leadership
Sunil George, MD
Director, Undergraduate Medical Education in Emergency Medicine
Director, Emergency Medicine Clerkship
Clinical Associate Professor, NYU Grossman Long Island School of Medicine
Attending Physician, NYU Langone Hospital—Long Island
Erin K. Gonzalez, MD
Director, Emergency Medicine Subinternship Elective
Clinical Assistant Professor, NYU Grossman Long Island School of Medicine
Attending Physician, NYU Langone Hospital—Long Island
Rita Francique
Administrative Coordinator, Undergraduate Medical Education in Emergency Medicine