Emergency Medicine Subspecialties
Emergency Ultrasound

Point-of-care ultrasound (POCUS) is an essential skill for emergency medicine physicians. From rapid bedside assessment of critically ill patients to determining important pathology in undifferentiated presentations, point-of-care ultrasound can demonstrably improve patient care and emergency department flow.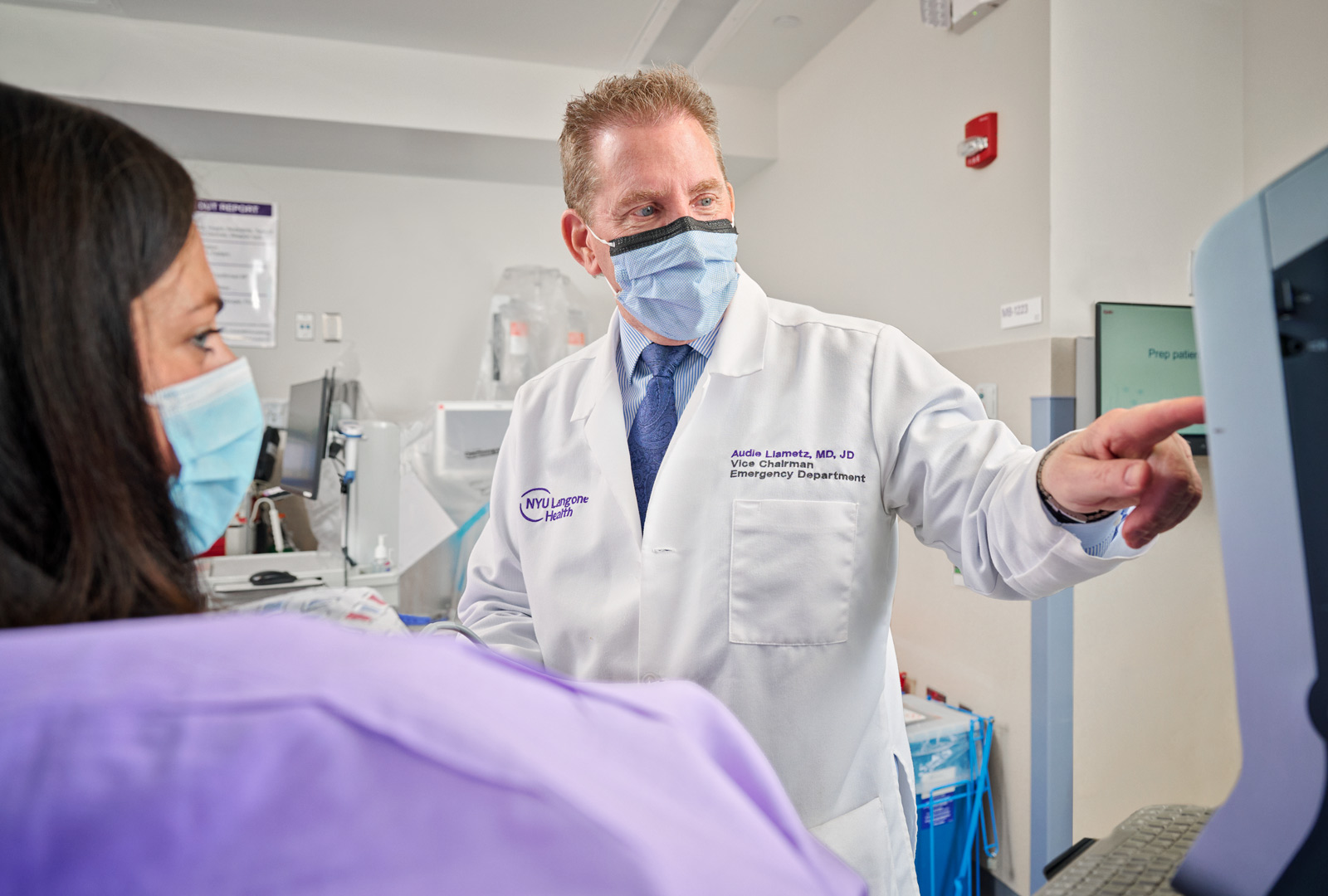 Emergency medicine providers should feel comfortable performing a range of ultrasound modalities, including extended focused assessment with sonography in trauma (EFAST); focused echocardiography; right upper quadrant and biliary sonography; focused obstetrics and gynecology sonography; sonographic assessment for abdominal aortic aneurysms; renal sonography; and sonographic screening for deep vein thrombosis. Further applications such as musculoskeletal, ocular, testicular, advanced procedural ultrasound, and advanced echocardiography are also useful for those looking to deepen their knowledge.
The process for teaching emergency ultrasound starts at the bedside, where both fundamental knowledge and tactile skills are gained. Scanning a multitude of patients, seeing many normal scans, and identifying and differentiating pathology is critical to developing a knowledge base of emergency ultrasound. Direct feedback during clinical shifts and scanning shifts allows trainees dedicated time to develop their skills. Participating in tape review, quality assurance, and didactics further reinforces the point-of-care ultrasound skill set. Opportunities for scholarship and research further advance clinicians' expertise.
During their training, emergency medicine trainees develop the competencies they need to support clinical decision-making and become effective and agile physicians. Our trainees develop confidence in managing undifferentiated, acutely ill patients, and supplement their history and physical exam skills with point-of-care ultrasound, learning to effectively interpret and explain their findings.
For medical students and junior learners, we focus on developing basic technical skills and key point-of-care ultrasound concepts. We emphasize an early hands-on experience to promote an understanding and appreciation for the variety of emergency ultrasound applications.